The first ever EXB Asia Summit
Our vision is to mark the first step towards eSports business summit that brings various stakeholders together, driving the eSports ecosystem further and enlighten non-endemic brands in the eSports sphere.
LEARN MORE
Events
Speakers
Carlos
Alimurung
Carlos is currently the CEO of ONE eSports, the eSports business of ONE Championship, Asia's largest global sports media property. He is the former Chief Business Officer of Battlefy, the world's largest open esports competition platform.
Andrew
Manugian
Head of Gaming Operations
Tencent Thailand
Andrew currently serves as the head of games for Tencent Thailand, responsible for eSports, community, marketing, and other publishing activities of PUBG MOBILE and other games in the region. He has been working in Bangkok publishing video games for the past five years.
Andrew
Manugian
Head of Gaming Operations
Tencent Thailand
Haruki
Satomi
President and Group CEO
SEGA SAMMY Holdings Inc.
Haruki
Satomi
President and Group CEO
SEGA SAMMY Holdings Inc.
Lance
Quek
Founding Managing Partner
Gamerforce Ventures
Lance is no stranger to the world of startups and entrepreneurship. Having parents who were both entrepreneurs, he started his first business in IT systems integration and cloud computing in 2011. This company was eventually sold to a company in the US for an undisclosed sum in the millions. He has also been an active angel investor, having invested more than $1,000,000 of his own money in startups across multiple sectors over the course of 3 years (directly and indirectly through venture funds). Currently the Founding Partner at Gamerforce Ventures, he aims to back promising founders in the esports and gaming space who have a global ambition and the grit to go through the baptism by fire he went through years ago. Lance is a graduate of the Fundamentals of Entrepreneurship program in Draper University.
Lance
Quek
Founding Managing Partner
Gamerforce Ventures
Koichi
Saito
Founder & General Partner
KK Fund
Koichi is the Founder and General Partner of KK Fund. He is responsible for driving the overall strategy and operations of the funds, which invest in early-stage startups across Southeast Asia.
Previously a Director at IMJ Investment Partners and responsible for IMJ's investment throughout Southeast Asia such iMoney, Bukalapak and Zipmatch.
Prior to IMJ, his experiences include working for a Private Equity Fund founded by George Soros where he was engaged in corporate and hotel acquisitions, an arranger at investment banking division of Mitsubishi UFJ Morgan Stanley and was responsible for providing loans to SMEs in Japan at Orix Corporation.
Holds and MBA from IE Business School.
Koichi
Saito
Founder & General Partner
KK Fund
Om
Kaosa-ard
Om Kaosa-ard is the Chief Operating Officer of Infofed who has a long experience in both strategic planning and execution level. With his strong passion and background in the eSports field, he served EVOS Esport as the head of Thailand Operations. ​And also, he is the former head of Talent Management, WHIM Management Thailand.
Chandra
Firmanto
Founder & Managing Partner
Indogen Capital
"Chandra Firmanto is an Experienced Managing Director with a demonstrated history of working in the investment banking industry. Skilled in Start-up Ventures, Banking, Entrepreneurship, Strategic Planning, and Business Development. Strong business development professional with a Bachelor's degree focused in Entrepreneurship and Operations Management from University of Southern California. He established Indogen Capital (VC firm in Indonesia) since 2016.
Since 2004, Chandra has worked as Chairman of PT Aneka Makmur Sejahtera, in which he Managed 3500+ employees and 150+ branches across Indonesia and diverse portfolio across automotive, hospitality, and real estate sectors. Businesses include Yamaha and Dunlop distributions, hotel franchises, and housing project JVs with Ciputra Property Group. The total annual group revenue is over USD 1 billion."
Chandra
Firmanto
Founder & Managing Partner
Indogen Capital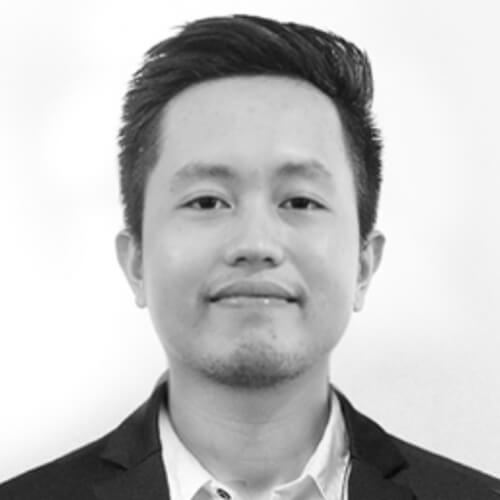 Gabriel
Benito
Gabriel Benito is the Founder and CEO of Nexplay, the leading premier eSports platform for gamers in Southeast Asia. His passion for gaming led him to develop a platform for gamers and brands to thrive in the next generation of the digital arena - eSports. His company has broken regional viewership records and surged its name to be the top eSports brand in the country in only 2 years. His drive for excellence, vision for a connected and thriving world for gamers and businesses, propels him to strive and help people with a passion to achieve more.
Kin Wai
Lau
Co-founder and President
ESPL
Kin Wai is a tech investor and entrepreneur with broad experience across Asia and Europe. Since founding his first company at the age of 23, he has since occupied himself with building companies across digital media, software and gaming. He was named by the media as one of the youngest Managing Directors of a publicly traded firm in Southeast Asia when he took his first company to a successful IPO at the age of 28.
For gaming and eSports, he currently serves as the Chairman of iCandy Interactive Ltd. (ASX:ICI), the first smartphone game company to go public from Southeast Asia.
More recently Kin Wai takes on a developmental role in the global eSports arena with his position as the Co-founder and President of Esports Players League (ESPL), a global eSports tournament network.
Kin Wai received his Masters degree from the University of Oxford and a Bachelor of Engineering degree with first class Honours from the University of Manchester. He was also a faculty member and PhD candidate at the Imperial College London.
Kin Wai
Lau
Co-founder and President
ESPL
Debbie
Lee
Lee is the Founder and CEO of TechStorm the world's fastest growing 24/7 eSports, gaming and tech centric entertainment network focusing on Asia.
Bringing Asian eSports entertainment into mainstream, under her leadership TechStorm's 24/7 media network scaled internationally across 9 countries in Asia: Indonesia, Philippines,Sri Lanka, Malaysia, Cambodia, Singapore, Thailand, Taiwan and Brunei across 100+ distributor platforms reaching 52 million audience at top speed of less than 22 months. She is no stranger to start up exits and an accomplished international business strategist with 15 years of deep domain business and industry expertise with responsibilities across 25 cities around the world including Southeast Asia, Indian continent, Northeast Asia.
Ferdinand
Gutierrez
Co-founder and CEO
Ampverse
Ferdi is the CEO and co-founder of Ampverse, a gaming and eSports media company operating across Southeast Asia. He serves as the business lead and heads the sales team in Thailand. With over 20 years experience building and leading companies across Southeast Asia, Ferdi has served in senior management positions in top media agencies such as Havas Media, Universal McCann, Mindshare, New Media and Neo@Ogilvy. In terms of gaming experience, he founded and exited social game development company Sandbox Global, and was the Sales and Marketing Director for Twitch in Southeast Asia.
Ferdinand
Gutierrez
Co-founder and CEO
Ampverse
Sponsors
Main Sponsor
Sponsors
Partners